Welcome to Kite's Brave Blog!
First and foremost, I would like everyone to send a special shoutout to
Kite
, do give him a round of applause everyone, if it weren't for him, these reviews won't be around. I will be doing these monthly KBBs for the mean time, and don't worry, I'll try to make these reviews both informative and fun for everyone.
Also, due to real life duties, unit reviews and other longer-than-usual guides will be posted every Fridays to Sundays. I will still be providing constant updates throughout the week, though, so stick around! x
We have a lot of things to cover, so let's get started!
[Unit Poll] Parade of Dragons
This batch introduced Lara, a dragonchild who was the primary cause of Felice' downfall. Like her name entails, she has the ability to command dragons by her side. This month's poll will be focusing on dragons! Which of these dragons would you want to join you?
As always, you can vote for three different entries. The three entries with the highest votes will receive an in-depth analysis next month! You can vote until the 15th of July! x
[Unit Review] Followers of Felice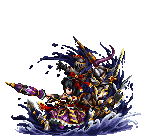 Felice, one of the Ten Gods has arrived, along with her motley of powerful, lady guardians! How will this batch fare against the current meta?
Rubeous Warlock, Garnet Sorceress Sherry
"If she can save everyone, then I must help her... She doesn't let it show, but it must be difficult..."
Glacial Symphomancer, Arctic Virtuoso Soleil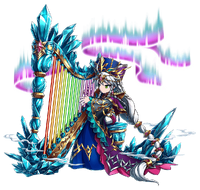 "Even if you forget,I will play it again. I will play her song to show everyone her light..."
Goddess of Benevolence, Eternal Goddess Felice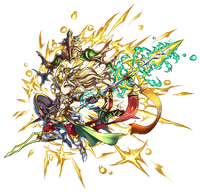 "There is truly no difference between gods and humans but the need to protect... I know that you understand."
Relentless Electromancer, Supreme Thunder Pamela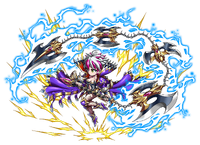 "It's okay... I'm calm. I must be calm... But...this anger... It's rising up within me..."
The Dragonchild, Celestial Wings Lara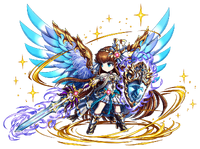 "I decided to trust her no matter what... Just as she trusted me..."
Umbrakinetic Necromancer, Shadow Ocean Mizerka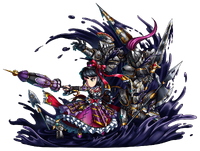 "Searching is useless. Following is useless. All lies in the depths of darkness, where even I cannot see..."