Hey there! Seph here, bringing you the second half (for the month of March) of Kite's Brave Blog!
Our resident reviewer, Kite, is temporarily out of commission due to the struggles of daily life, however, he will be back in the next issue of KBB, just in time for his birthday too! Make sure to send him get well soon messages and birthday wishes!
In the meantime, I'll be providing the reviews for this issue. Let's get started!
Unit Review: Aqua Goddess Abel
The loving (and lovable) water spirit turned goddess has won the polls in the last issue, so it only makes sense that we give her an in-depth review!
The Benevolent Beauty: Aqua Goddess Abel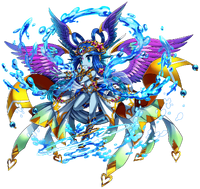 Unit Review: Karl and Seria's 7* Forms Unleashed!
Estria, a kingdom where demons once reigned, is finally out! Along with the release of this frozen land are the materials needed for Karl and Seria's much awaited 7* forms!
The Half-Blood Draconic Demon: Boreal Courage Karl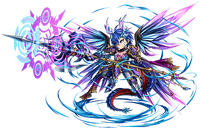 The Scarlet Warrioress: Solar Fervor Seria